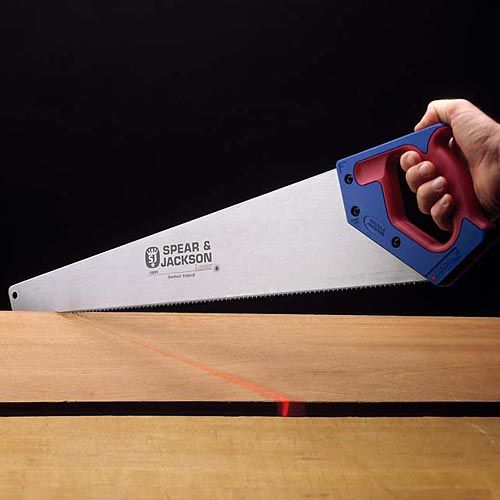 I think most people who know me would describe me as somebody who loves tools: hand tools, power tools, old tools, new tools, specialty tools, mechanics tools–I like them all. And I think most people would concede that I'm willing to give most new tools a fair shake, even if at first sight they seem a little wierd.
But I gotta question the sanity of this unique handsaw that I found on the Garrett Wade Website. I'm hoping it's a April Fool's joke that I somehow missed. I've actually considered ordering one for my coworker Matt Kenney, who some might describe as a tool snob, just to see his expression. But alas, the saws are not presently available. Maybe I could figure out a way to mount a laser on one of the handsaws he already uses.
Know of any other tools for the wacky tool file? I'd love to hear about them.