Thin-Kerf Blade Needs Thin Riving Knife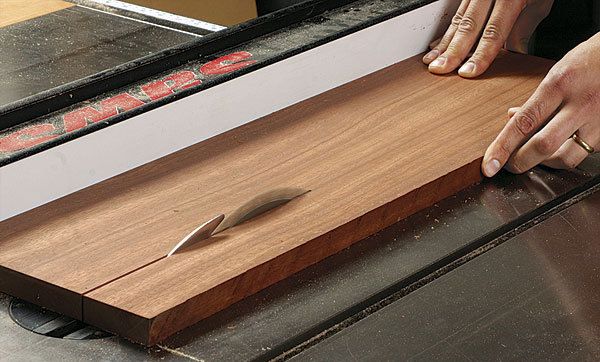 Q:
After reading Roland Johnson's articles on riving knives ("Who's Got the Best Riving Knife?" FWW #202) and thin-kerf blades ("Thin-Kerf Blades Are for Everyone," FWW #204), I'm sold on both products. But will I need a special riving knife for the thin-kerf blades?
Len Jankis, Norman, OK
A:
Yes. The riving knife should be as thin as or thinner than the kerf of the blade you plan to use. If it's thicker than the blade's kerf, then boards will get jammed on the knife, creating a dangerous situation.
The good news is that most tablesaws equipped with riving knives offer a thin-kerf knife as either standard equipment or as an accessory.
Photo: Staff; Drawing: Kelly J. Dunton
Start your 14-day FREE trial to continue reading this story.