Creating Orthographic View Drawings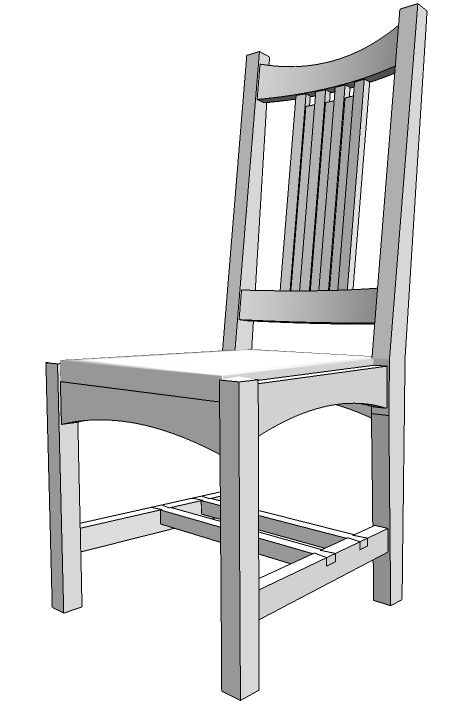 Often it is useful to have the standard orthographic views of your model. There are several ways you can do this in SketchUp. You could create separate scenes using the standard ortho views and export each scene as a different image or send those views to LayOut if you have the pro version. You can even make those views directly in LayOut if you wish.
If you want to have those views in a single image export you could copy the model and then rotate and move the copy to show the desired views. This is simple enough to do and will give you some good practice with the Move and Rotate tools.
If you want to really simplify things, you could use the Make Ortho Views plugin by Jim Foltz. This commercial script turns the work of making the orthographic views into about a 3 second job. The plugin only works on a single component or group but you can deal with that quite easily by making a nested component of the entire model. After selecting the component, you simply click on the Make Ortho Views button on the toolbar and presto! You have the standard orthographic views along with an isometric view of the model. If you don't need some of those views, select them and hit the Delete key. This is a real time saver and for the price, you can't go wrong.