Trouble With Table Design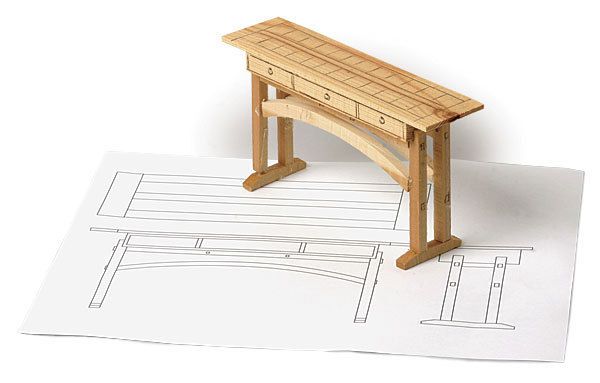 Q:
I recently made a table that didn't turn out how I planned. The legs looked thin in my drawing, but now that it's made, they look much thicker. What happened?
Andrew Jennings, San Diego, CA
A:
When building furniture from a drawing, it's not uncommon to end up with a piece that doesn't look exactly like you envisioned. The main problem is that a front- or side-view drawing only shows you one face of the piece at a time. After the piece is built, you almost always see it at an angle. Viewed straight on from the front, the legs might look slender, but as you move around to the side and see more than one face, the perceived width becomes much greater.
Don't give up on drawings. Just add one more step to your building process: Make a mock-up of important components or even…
Start your 14-day FREE trial to continue reading this story.