Grilled to Perfection
Despite its delicate appearance this display cabinet is rigid and quite strong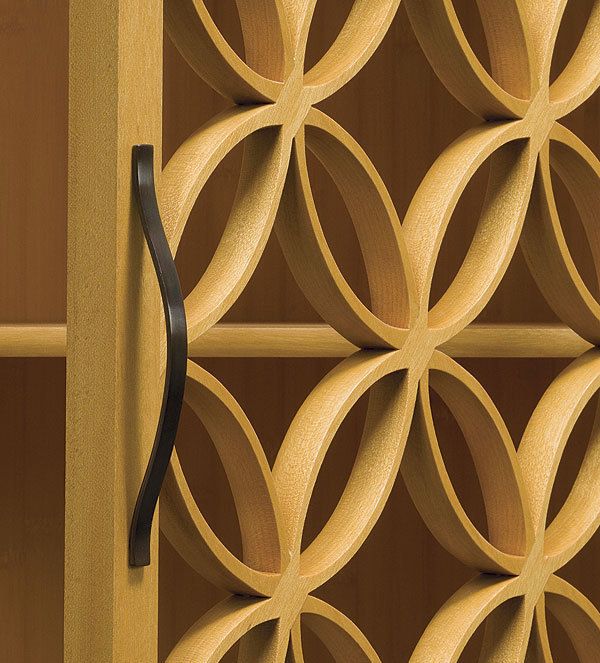 Despite its delicate appearance, the 3/4-in.-thick grillwork door on Michael Hurwitz's display cabinet is rigid and quite strong. But that airy delicacy required exacting craftsmanship. Hurwitz's assistant, Atsushi Hanano, who built the piece, started by creating rows of pointed ellipses linked end to end—which Hurwitz calls "strings of sausage." These were half-lapped and joined on the diagonal to give the illusion of continuous circles. To preserve the illusion and ensure strong glue joints, Hanano had to be extremely precise at every step to keep the curves aligned and the fit perfect.
Make the rows
Creating the concaves. After bandsawing the rough shape, Hanano uses a jig to flush-trim the concave curves. To avoid tearout, he routs downhill from each side.
Sausage sandwich. To make the "strings of sausage," he glues together pairs of workpieces, using long cauls to distribute pressure.
Start your 14-day FREE trial to continue reading this story.