Display Cabinet, the Krenov Way
An approach to seeing and building that launched a generation of furniture makers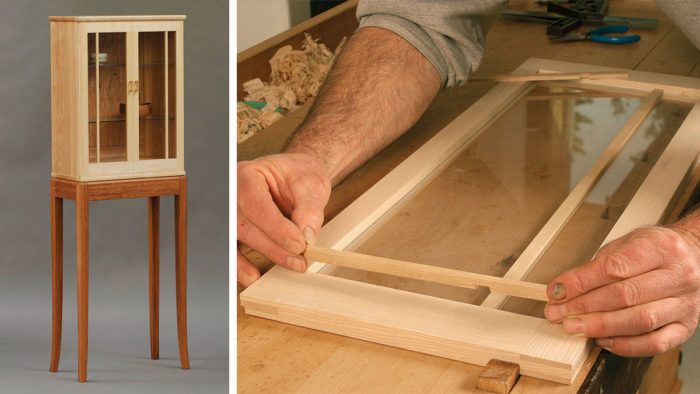 Synopsis: The cabinet-on-stand form popularized by James Krenov uses familiar construction methods such as mortise-and-tenon joints, dowels, and bridle joints. What makes this article special are all the lessons and details Jim Budlong adds, learned in years teaching side-by-side with the master. For example, he starts with the doors and then builds the case to fit them. The doors are joined with attractive, simple bridle joints, and divided glass panels dress them up even more. The carcase is joined with dowels, which makes it easy to dry-assemble to ensure a perfect fit with the doors. The legs are shaped on the bandsaw and refined with hand tools.
James Krenov's writings, gifted eye, love of wood, impeccable craftsmanship, and philosophical approach to woodworking have made his work timeless and influential. Although he didn't invent the cabinet-on-stand form that he popularized, Krenov spent his career perfecting it. This cabinet has all the…
Start your 14-day FREE trial to continue reading this story.
Get the Plan
Digital plans, a cutlist, and a SketchUp drawing for this project are available in the Fine Woodworking store.
Buy The Plan