Basic Chisel Set for Furniture Making?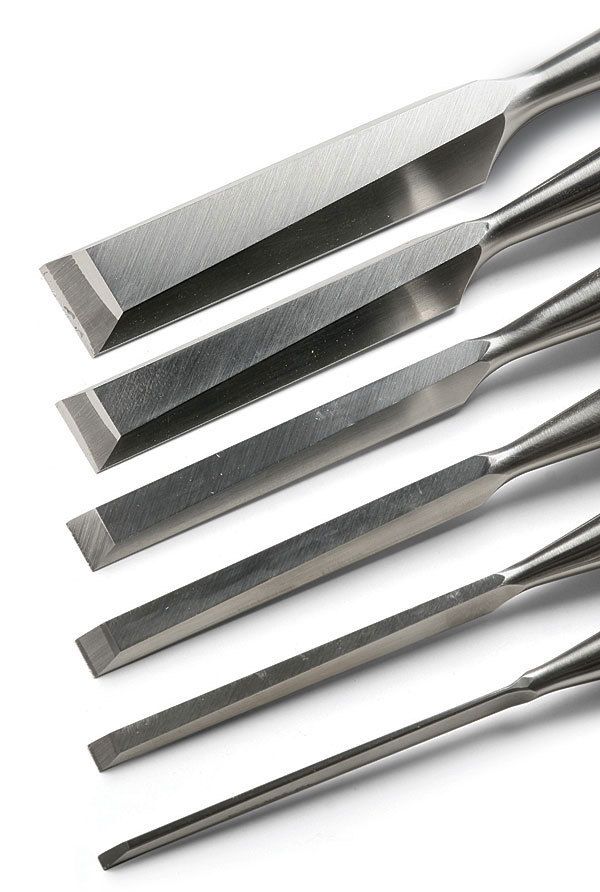 Q:
I've just started making furniture and am about to buy my first chisels. What types and sizes should I start with?
Chuck Morgan, Seattle, WA
A:
Bench chisels are the most versatile type, and a set of five or six will handle most of the tasks you face. Most bench chisel sets include chisels between 1/4 in. and 1 in. wide, which is a good range. But buy a 1/8-in.-wide chisel to supplement them, so you can get into tight spaces, like between dovetails.