Sliding Bench Jack Holds Boards on Edge at Any Height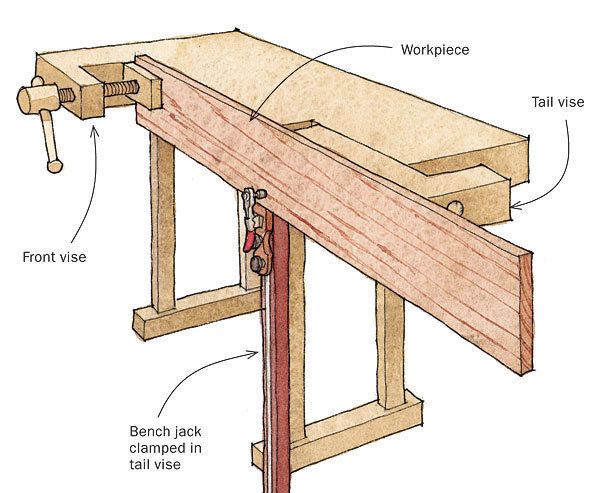 To plane a long board on edge, woodworkers often clamp one end in a front vise and support the other end on a device known as a bench jack.
A traditional bench jack is clamped into the tail vise (either L-shaped or full width) and uses a dowel to support the workpiece. The jack often has holes from top to bottom that allow the dowel to be adjusted for different board widths and working heights. This adjustment method is relatively crude and doesn't restrict the board from wobbling from side to side as you plane it. So I came up with this design, which features a sliding shuttle equipped with a toggle clamp (DeStaCo No. 225-U; www.grainger.com) to hold the board against the bench.
In use, the bench jack rests on the floor and is clamped into the tail vise (for a bench without…
Start your 14-day FREE trial to continue reading this story.