Still Don't Have a Workbench? This Plan is Easy
You'll only need a circular saw and a cordless drill to make this simple but rock-solid workbench, complete with a vise.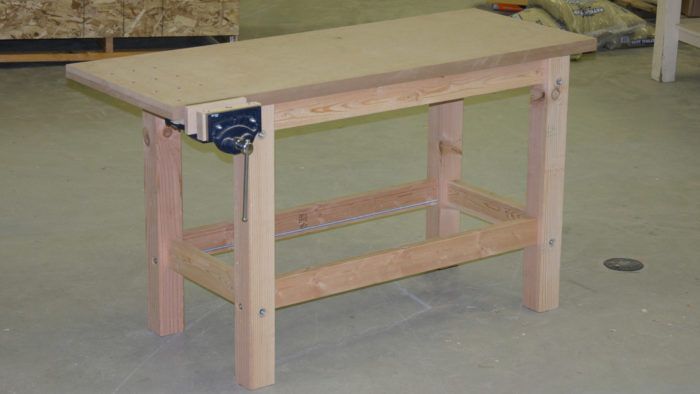 When I got interested in woodworking, I thought it was all about the tools and started collecting them quickly. But I quickly realized it was a struggle to get anything done on sawhorses and wobbly shop tables without a woodworking workbench. And I've seen friends go years without a good way to hold workpieces.
A woodworker won't get far without a solid workbench of some kind, with a vise made for woodworking. But most workbench plans are so complicated you need a workbench to build them! That's not to mention the expensive hardwood and the large arsenal of tools and skills they require.
More workbench projects on FineWoodworking.com
That's why we created this workbench, which uses common lumberyard supplies, like 2x4s and a single sheet of MDF, and requires just a drill and a circular saw. I know you've all got those! So if you've been thinking about getting started, or if you've been struggling without a real bench, you don't have any excuses anymore.
Download the PDF below.
View PDF