Eliminate Tearout with Tape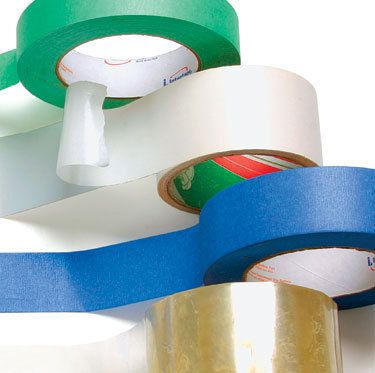 Some of you will sneer at the thought that something as humble as sticky tape can possibly help your woodworking. But don't be stuck up about tape.
In this short article, find out how a couple pieces of tape can help you minimize blowout on the tablesaw. (For more tips on how tape can make you a better woodworker, check out Tape: Unsung Hero of the Shop.)
Taming tearout
Even when combined with a zero-clearance insert, the best sawblades can cause cross-grain chipping (photo left), particularly on plywood.
To prevent this, apply a strip of green tape straddling the cut line on the downward-facing side. Green painter's tape is a great all-purpose shop tape. Unlike regular white masking tape, it has a low tack, which means it will release from wood with less chance of pulling out the fibers. Green tape is a better choice than blue in this situtation, because it is less prone to pulling out wood fibers when removed.
Press down the tape firmly, really rubbing it on the wood surface. To minimize edge blowout as the blade exits the cut, continue the tape around the edge.
To prevent this end section of tape from acting like a shim and making the cut slightly off square, wrap a small strip of tape on the other end of the piece that is in contact with the crosscut fence.
Once the cut has been made, gently peel away the tape to reveal a chip-free edge.
This is an excerpt from Tape: Unsung Hero of the Shop from FWW #205. For more info on cheap shop "tools," read Pencil and Paper by Hendrik Varju.
Photos: Mark Schofield, except where noted; top: John Tetreault