Working with Warped Panels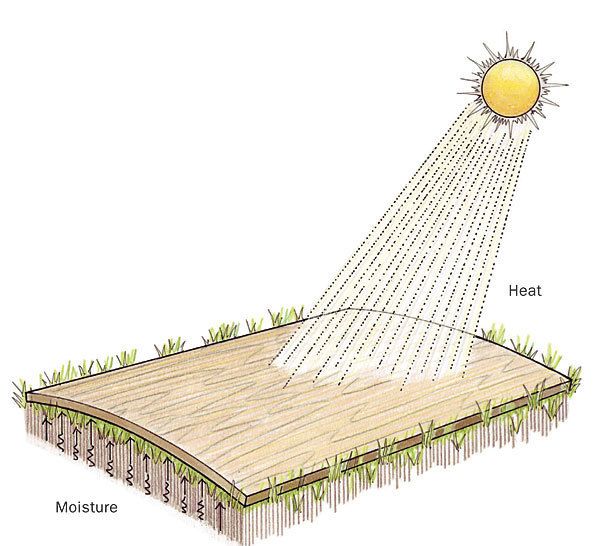 Q:
I'm making a cabinet from cherry. After gluing up the panels and cutting the joinery, I stacked and stickered the panels. Unfortunately, they've warped. Why did this happen and is there anything I can do to correct it?
Jeff Huntington, Loudon, NH
A:
The moisture content and internal tension of properly dried lumber should be in equilibrium and the wood stable when you bring it home. However, there often is less moisture near the surfaces, and when you mill the board, you upset the balance and the wood can twist or warp.
To reduce this risk, wood should be milled equally on both sides, a little at a time, stickered, and then re-milled. This will slowly relieve the stresses and allow the moisture to equalize with the moisture in your shop.
Even with these precautions, wood still warps sometimes, but it's not the end of world. I…
Start your 14-day FREE trial to continue reading this story.