Tool Test: 14 Bench Vises
A head-to-head look at the tool everyone needs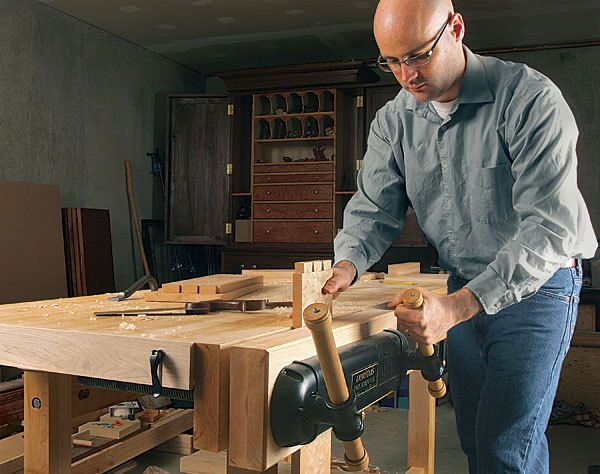 Synopsis: Woodworker and associate editor Matt Kenney firmly believes that a good bench vise is as important as any tool in the shop. So, with the help of a shopful of college students, he set out to test 14 of them. Whether you choose a cast-iron vise or vise hardware, you want your front vise to hold work securely, open and close easily, clamp squarely to stock, and resist racking. Kenney found that important features also include a quick-release device and the capacity to add benchdogs. Included are directions on installing cast-iron vises and vise hardware.
From Fine Woodworking #205
My woodworking improved dramatically after I installed a vise on my bench. With a vise to hold my work, I could mark and cut accurate dovetails, plane square edges, and rout profiles without the board sliding all over.
That's why I'm convinced that a bench vise is as important as any tool…
Start your 14-day FREE trial to continue reading this story.