Tape: Unsung Hero of the Shop
These 4 rolls will help you cut cleanly, lay out clearly, and clamp securely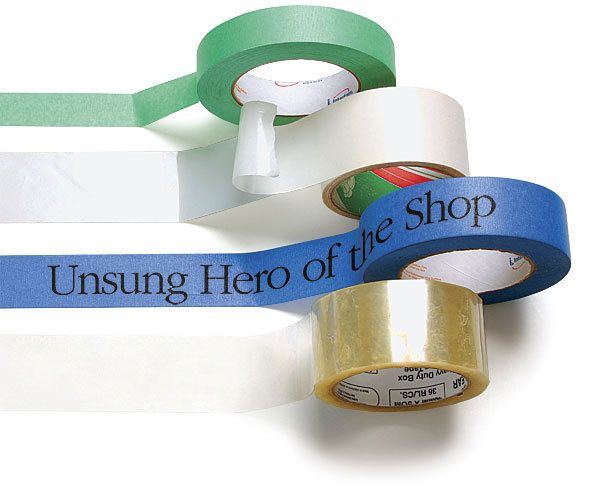 Synopsis: The humble roll of tape can be an invaluable shop aid, whether it is green painter's tape to help eliminate tearout, clear packing tape for extra clamping force, blue painter's tape for applying edge-banding and assembling mitered cases, or double-faced tape to simplify hinge installation. Adrian Ferrazzutti shares shop tips that will make the lowly tape dispenser one of your favorite shop assistants.
From Fine Woodworking #205
Some of you will sneer at the thought that something as humble as sticky tape can possibly help your woodworking. But don't be stuck up about tape. I'll bet you will find in this article at least one use for tape that will make you a better woodworker.
But before you start peeling and sticking, it helps to become familiar with the different types of tape. Most useful for woodworking: green and blue painter's tape, packing tape, and double-faced…
Start your 14-day FREE trial to continue reading this story.