Free Plan: A Workbench for the Gardener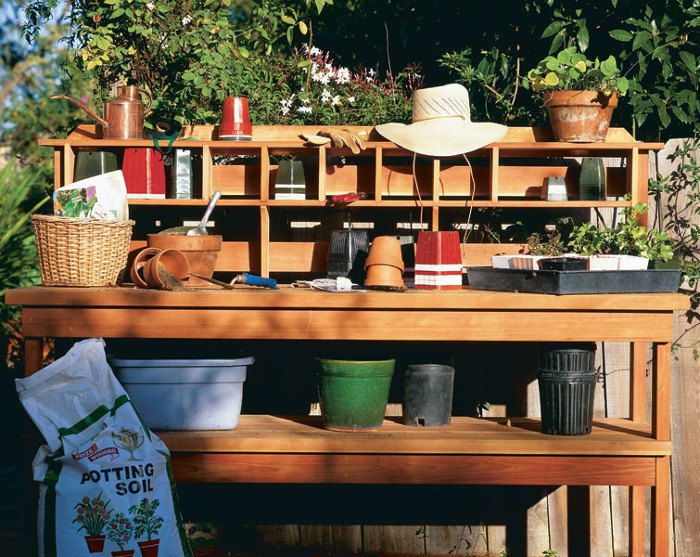 Help the gardener in your life prepare for the planting season with a sturdy and versatile potting bench. Made from redwood and assembled with deck screws, it's the workbench of the gardening world. Download the free plan and get step-by-step instructions from our sister Web site: Fine Gardening.
It's not quite fine woodworking, but it will be covered with dirt! Does it need to be fine?
This design is perfect for seed sowing, transplanting, and potting up cuttings. The bench measures 6 ft. long, about 2 ft. deep, and 32 in. high but is easily customizable. It features organizing shelves on top and a "hatch" with mesh underneath to let excess soil fall through the bench to a bin waiting below.
CLICK HERE to download the free woodworking plan for the sturdy potting bench.
Anyone out there in cyberland make a potting bench like this or other woodwork for the garden? Upload pictures in our gallery.
A potting bench. Get step-by-step construction instructions here.
A hatch with hardware cloth that lets excess soil to fall through to a bin below
Download a free plan for this potting bench from Vegetable Gardener.
Drawing: Gary Williamson