Magnetic Spring Keeps Benchdogs in Place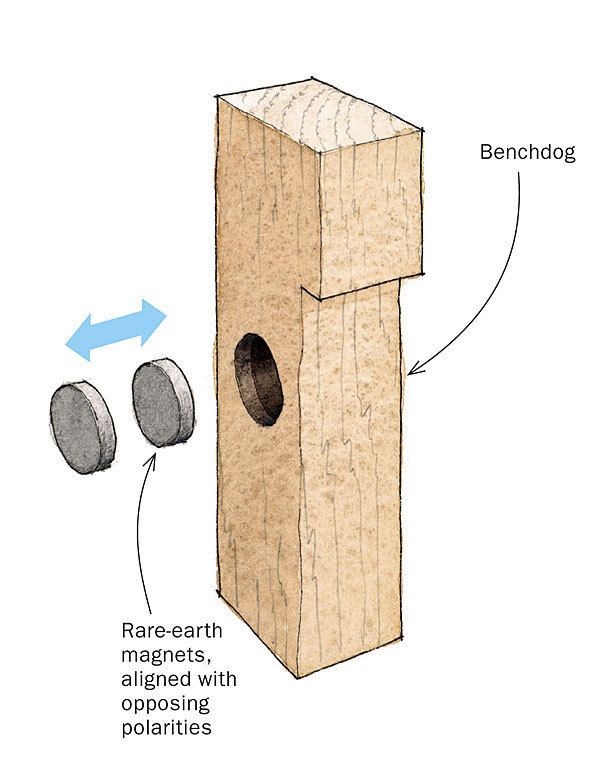 Benchdogs are shop helpers that sit in holes in a workbench top. The dogs are raised above the bench-top so that a board can be secured against them for hand-planing, for instance. When not in use, the dogs slide down below the bench-top.
Most dogs are held at the correct height with a metal or wood spring built into the sides. When I was making a bunch of dogs for a recently completed workbench, I realized that it takes a lot of fussing to fit each dog with a wooden spring. I wanted a quicker and easier way to hold the dog at the desired height.
My solution was to inset two rare-earth magnets into the side of each rectangular dog. I arranged the pair to repel each other, which causes the outer magnet to press against the side of the dog hole, holding the dog at the height you want.
Don't pull the dog out too far, though, or the magnets could pop out. It helps to locate the magnets as low as possible, so you can maximize the height of the dog.
Drawings by Jim Richey

Drawings by Jim Richey