Woodworking is the pursuit of excellence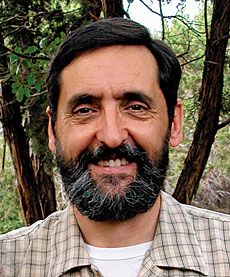 Over the past 30 years, as a woodworker first and then as the head of a woodworking school, I've watched Fine Woodworking magazine become the leading influence on a new type of craftsman.
The world of woodworking has changed radically over the last half century. Most woodworkers today see their craft not as much as a way of making a living, but more as a fruitful way of occupying their leisure time. And the definition of leisure has changed, too, from passive (watching TV, taking a drive) to more active and experiential (hiking wilderness trails, whitewater rafting, learning to cook). I see the type of woodworking offered at my school and in Fine Woodworking as an active pursuit.
Likewise, hobbyist woodworking has shed its past negative connotations to become a pursuit of serious people striving for levels of excellence equal to or surpassing the masters of old. No more: "You should see what that guy made—and he's just an amateur." Fine Woodworking put an end to that, showing what serious hobbyists are capable of.
Today's amateurs work with wood because they love it. The word amateur comes from the Latin word amare, to love. In fact, many professionals are really amateurs at heart: If they didn't get paid, they would still make things from wood. I consider myself an amateur who gets paid.
There is something intrinsically different about working with your hands and creating in three dimensions that cannot be attained in the two-dimensional world where most people live and work. I have trained more than 2,500 woodworkers in the fundamentals of this craft. Some put in another eight-hour day after they get home from work, and then work throughout their weekends.
If everything people produce is on a flat screen and printed paper, there is a void that must be filled. In our artificial world, woodworking stands out as a significant creative endeavor that anyone can aspire to.
From Fine Woodworking #201