Finishes For Foodware
Choosing and using food-safe finishes including oil, oil/varnish, and film finishes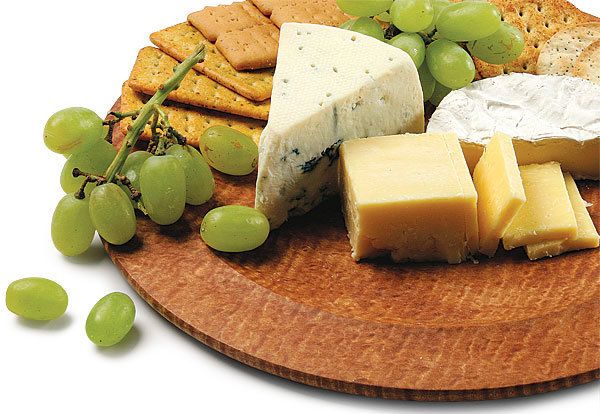 Synopsis: Turner Mike Mahoney has spent a good portion of his career making items intended to hold food. So he's an expert on food-safe finishes, and he's prepared to divulge a secret: Most finishes today are food-safe! With that in mind, when creating pieces intended for foodware, it's best to base your finish choices on durability, ease of application and repair, and the intended use of the piece.
From Fine Woodworking #201
At college, my industrial arts professor cautioned me many times about the harmful finishes I was using for my wooden bowls. Specifically, he stressed that oil finishes with metallic dryers were dangerous for food contact. Now that lead has been banned as a drier, studies have shown that almost all finishes are benign to humans: Ingesting fully cured finish is similar to eating a piece of plastic—the body won't digest it.
If safety is no longer an issue, how do you decide which finish to use? From the many finishes available, you should base your choices on durability, ease of application and repair, and the intended use of the piece.
Penetrating oils are easily renewable: For wooden items that will get constant wear and tear in the kitchen (for example, salad bowls, plates, spatulas, and butcher blocks), penetrating oils are the preferred finish. They are the easiest to apply, and the ability to reapply them easily will keep your work looking great year after year.
With penetrating finishes in particular, you need to carefully sand away any tool marks. For a turned piece, sand it on the lathe, sanding in both directions if the lathe has a reversing switch. It also helps if you raise the grain with water and let the piece dry before giving it a final sanding.
The two most popular oils are boiled linseed oil and tung oil. They are both curing oils and will slowly harden in the wood, reducing the need for reapplications. Boiled linseed oil is cheaper and more widely available, but it has a tendency to yellow the wood more than other oils. Pure tung oil gives a little more water protection but is harder to rub to an even sheen. Oil/varnish blends such as Danish oil, if heavily diluted and thinly applied, are easy to apply and repair. Just don't apply so many coats that you start to build a film, as this will break down and be hard to repair.
Nut oils, such as walnut, macadamia, and almond, are more expensive and will cure more slowly and only partially. Mineral oil is widely available in drugstores and forms no film or sheen no matter how many coats are applied, but it also requires more frequent renewal.
I don't recommend using olive or vegetable oils for finishing. These oils will not cure at all; they can go rancid under the wrong conditions; and if kept in a closed, oxygen-deprived area, or if too much finish is applied, the piece can become sticky.
For the full article, download the PDF below:
View PDF