Remarkable Plastic Panels
New plastic-resin panels from 3form open up all sorts of design options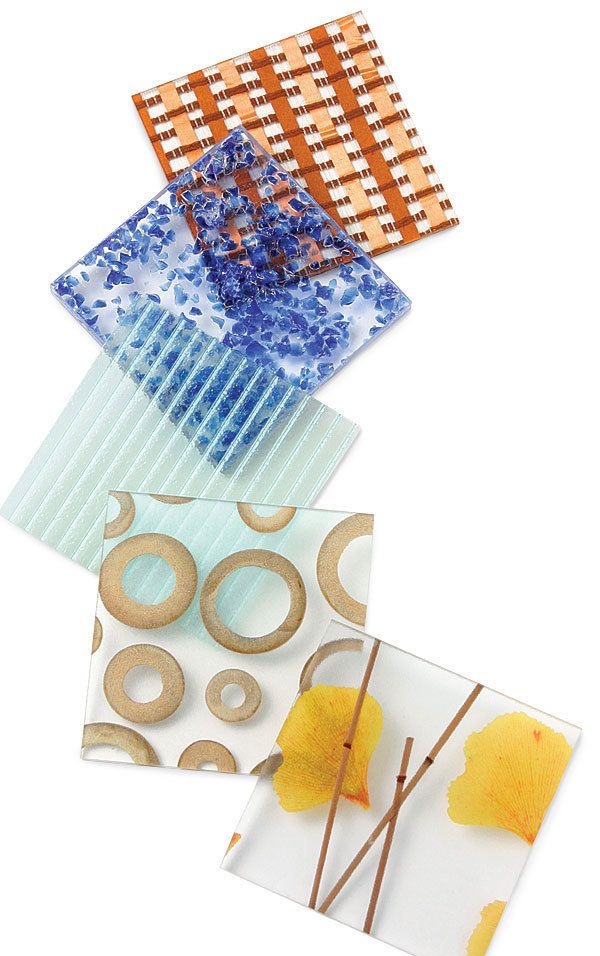 A relatively new company, called 3form has developed a method for making plastic-resin panels that offer amazing colors, patterns, and textures. Woodworkers with an unconventional eye will put this product to use as case panels, door panels, and even tabletops, creating a wide variety of effects.
The patterns are made from natural materials such as grass and leaves, and other materials such as crushed glass, lace prints, and transparent fabrics.
A plastic that complements wood. New plastic-resin panels from 3form open up all sorts of design options, as seen on the doors of this cabinet by Mark Cwik.
Tablesaw cuts (I used a combo blade) were a breeze. I had no trouble using a carbide router bit to add an edge profile. And, with my block plane in hand, it took just a few passes to soften a sharp edge. I found that 3form holds screws well, but to avoid splitting, it's important to predrill and countersink. It can be glued to itself, wood, and other materials. For information on adhesives, go to www.3-form.com.
The product is available in 4-ft. by 8-ft. sheets in thicknesses from 1/16 in. to 1 in. Pricing depends on thickness, color, and pattern. For more information go to the 3form Web site, where, by the way, you can order offcuts at a fraction of the regular price. Just click your way to the reclaim department.
From Fine Woodworking #200