A Quick Course in SketchUp
This powerful 3D drawing program is easy to use-and it's free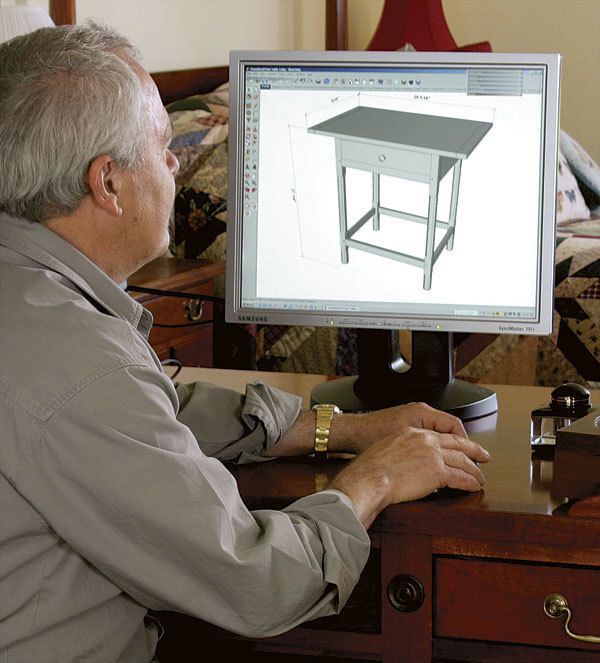 Synopsis: Two-dimensional computer design programs always left Tim Killen cold. After all, they can't show a piece from all perspectives, the way a viewer would see it later; let you create exploded views of assemblies; or give you the option to check out complex joints. Then Killen discovered SketchUp, a 3D drawing program that allows you to produce an exploded view of all the components that go into a piece of furniture, use an X-ray view to model details of the joints, and produce detailed, dimensioned views of each component. Pretty soon, Killen was helping to lead Design.Click.Build, a tutorial blog featured on FineWoodworking.com. This article gives an overview of the program, some basics on how to use it, and offers a gallery of designs to show what's possible.
From Fine Woodworking #194
For years I dreamed of using the computer to design furniture—being able to…
Start your 14-day FREE trial to continue reading this story.