Boulle Marquetry Demonstration with Silas Kopf
Learn how to execute this decorative technique from the late 17th century in an excerpt from the Master Techniques of Marquetry DVD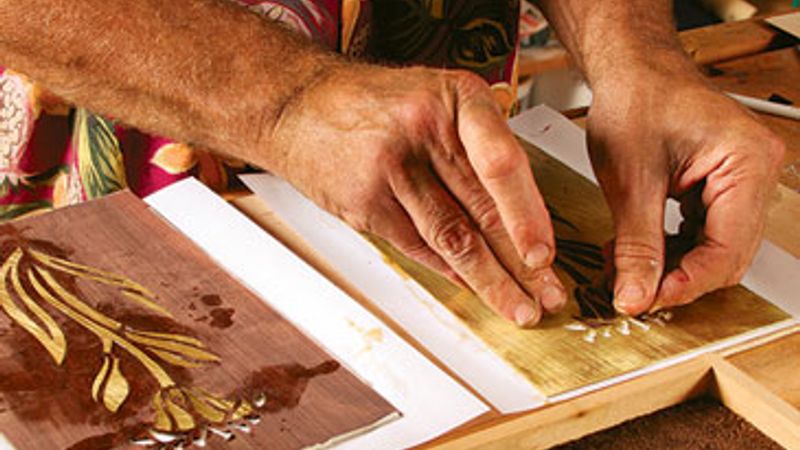 Jorin Hood and Silas Kopf
Boulle is a traditional marquetry technique named after a cabinetmaker for King Louis XIV of France. For boulle work, you stack two contrasting materials together, cut a design in them on the scrollsaw, and then interchange the parts.
In this detailed video, Kopf demonstrates the technique, cutting a pattern out of ebony veneer and a thin sheet of brass to create two decorative panels.
He starts by creating a packet, protecting the delicate brass and ebony with newspaper and sacrificial sheets of poplar. Then he cuts out the individual pattern pieces using a scrollsaw. Next, in part two, Kopf shows how to glue up the small pieces and add it to a larger piece of furniture.
Excerpt from Master Techniques of Marquetry DVD