Quick, Sturdy Bookcase
Learn to taper sliding dovetails for an easier glue-up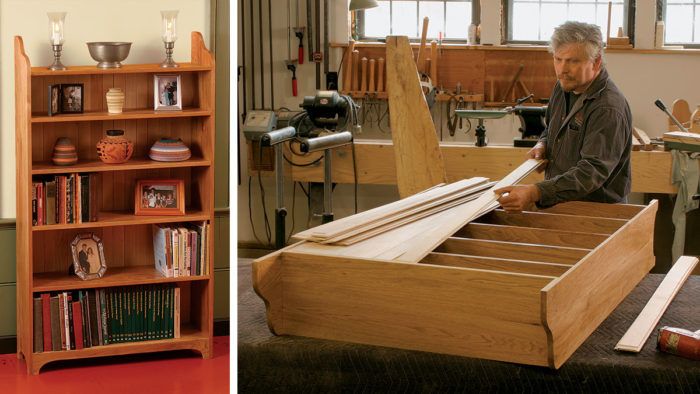 Synopsis: This butternut-and-maple bookcase is strong enough to hold a heavy load of books but small enough to fit in any room. The tapered sliding dovetails that connect the shelves to the sides create a powerful wedged joint that requires no clamps during assembly. All of the parts are made of 3/4-in.-thick stock, except for the shiplapped back boards. Bracket feet and gentle curves along the tops of the sides add movement to the design. Milkovits used a router and jig setup to cut the tapered dovetail slots and keys.
In my home, bookcases show up in every room, serving not only as places to store our growing collection of books, but also as places to display art and other items of interest. This butternut-andmaple bookcase is a versatile piece, big enough to hold a good number of books and/or collectibles while small enough to fit in almost any…
Start your 14-day FREE trial to continue reading this story.