Call For Entries: Student Work
Fine Woodworking Readers Gallery to highlight woodworkers in high school or post-secondary programs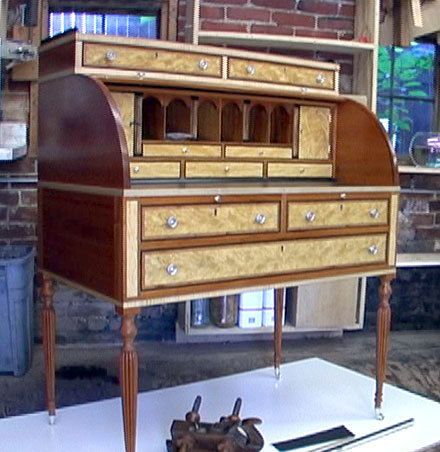 To recognize and support the work of students, Fine Woodworking will be devoting future Readers Gallery space to showcase current student work. Eligibility extends to current work by full-time students enrolled in the 2006/2007 school year in a high school (secondary) or post-secondary school program such as colleges and universities as well as woodworking, art, and design schools. The deadline for submissions is May 15, 2007.
Photographing your work
Taking good photos of your work is one way to improve your chance of being featured in the magazine or on FineWoodworking.com. Here are some tips:
– Shoot your work against a neutral background; a bed sheet or drop cloth will suffice.
– Make sure you have plenty of indirect light from windows or light fixtures.
– Take photos from many angles, overall and up close, to provide a complete presentation of your work.
– Clean the furniture, and don't clutter the object with items such as books or collectibles.
– Do not alter the images or remove the background electronically.
How to make a submission
Download, Print and complete this form and send it along with any photos (prints, slides, or digital images on a photo CD) to:
Fine Woodworking Readers Gallery
The Taunton Press
63 South Main Street
Newtown, CT 06470-5506
Or, you can email your photos and information to [email protected]. Digital photos should be in high-resolution format and unaltered. If you would like your materials returned, please include a self-addressed envelope with proper postage.
Photo: Corey Martin crafted this tambour secretary desk as a first-year student at the Furniture Institute of Massachusetts. Photo by Matt Berger.