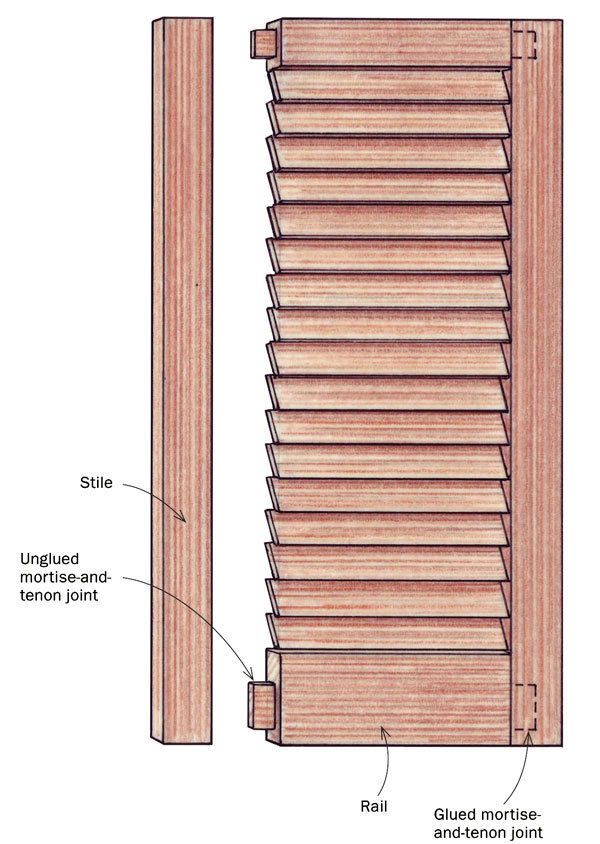 Q:
I need to make shutters for our vacation home on an island off the coast of North Carolina. The climate is warm and moist, and the shutters will be large and heavy (about 2 ft. by 5 ft. each). I intend to paint them. What's the best affordable wood for the project? And how should I join the frames for lasting strength?
J. Scott, Irvington, NY
A:
Since water resistance, price, and weight are considerations, I'd advise you to go with cedar rather than, say, teak or ipé. (Avoid poplar; even though it takes paint well, it just won't last outdoors.)
The shutters will be hefty, so mortise-and-tenon joints are your best bet for joining the frames. The tenons should penetrate about two-thirds of the way into the stiles-at least 1-1/4 in. if the stiles are 2 in. wide. For the tightest fit, drive screws through the stiles…
Start your 14-day FREE trial to continue reading this story.