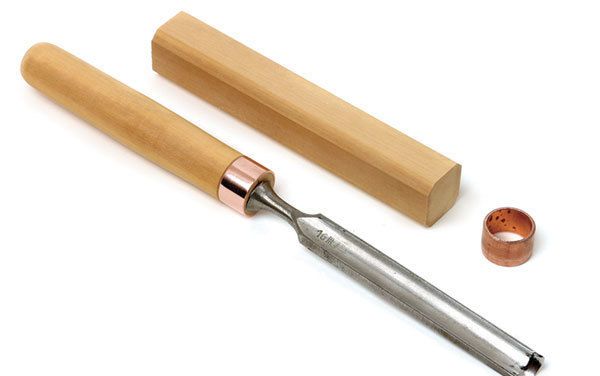 Q:
I recently inherited a set of gouges, most of which have splits in the handles. How do I go about making a new set of handles? All of the gouges have ferrules.
Terry Melia, Cardiff by the Sea, CA
A:
The wood should be a dense, tough species such as hickory, ash, or–my favorite–boxwood, which is very smooth to the touch. The handle should be about the same length as the "business" end of the gouge.
Drill a 1/8-in. hole at the center of one end to a depth slightly longer than the tang, then mount the blank between lathe centers. Turn the blank down to the largest diameter of the intended handle. At the end with the drilled hole, turn a "bed" to the length and diameter of the inside of the ferrule. If the ferrule isn't salvageable, you can make one from brass or copper…
Start your 14-day FREE trial to continue reading this story.