Dilute Shellac to Stain Veneered Plywood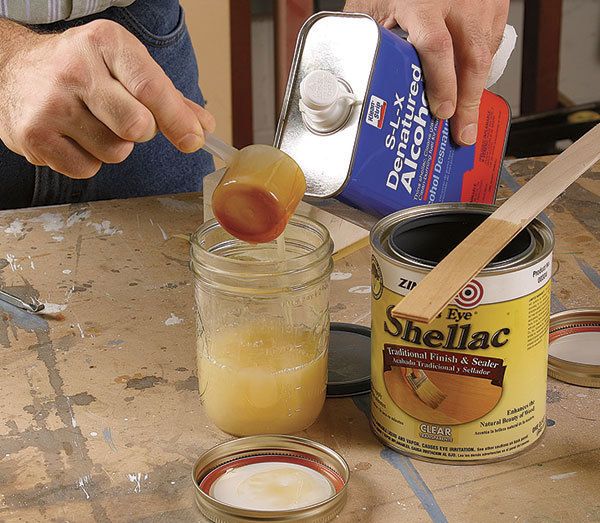 Q:
I am building a vanity and using 1/4-in. cherry-faced plywood for the door panels. Trying to finish the panels without splotchiness, I first used a clear shellac and then a stain. But the shellac apparently worked too well, because the stain doesn't seem to penetrate. I've tried both liquid and gel stains. I got good results using the same technique for the solid-wood door frames. What gives with the panels, and how can I stain them correctly?
J. Knapp, Clinton, CT
A:
The veneers used in today's plywood are extremely thin and the glue used is very dense. The result is that the shellac you used to partially seal the solid wood has almost completely sealed the plywood. This is why the stain doesn't penetrate the plywood in the same way as it did the solid wood.
Next time, on scraps of the solid wood…
Start your 14-day FREE trial to continue reading this story.