How They Did It: Before the Router
18th century furniture makers used an array of hand planes to plow grooves and dadoes, and profile edges.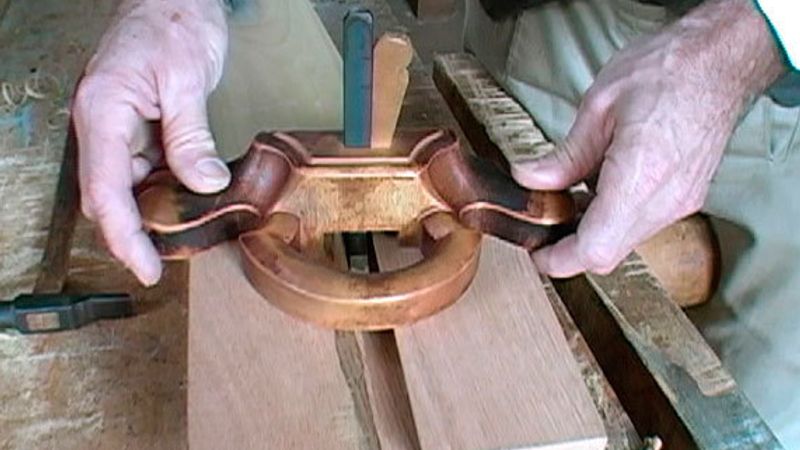 Gary Junken
WILLIAMSBURG, VA–Before the modern router arrived, craftsmen used a series of hand planes to do the tasks of cutting dadoes, rabbets, and sliding dovetails, and shaping edge profiles. In this video, Mack Headley, the master cabinetmaker at the historic cabinet shop at Colonial Williamsburg, demonstrates how some of these planes were used for furniture.
Colonial Williamsburg is a living history museum that brings to life the the furniture making trade that took place here more than 250 years ago. For more information about Colonial Williamsburg and to find a schedule of hours and events, visit them online at History.org.
The Colonial Williamsburg Video Series:


See more of the shop and learn how these craftsman use hand tools to reproduce furniture and musical instruments. Plus, go behind the scenes to see how the shop's period hand tools are made.

 


Touring the Colonial Williamsburg Shop



The living-history museum celebrates a time when furniture was built only by hand

 
 How They Did It: Dimensioning Lumber by Hand



Before power tools, 18th century craftsmen wielded handsaws and planes to four-square lumber for furniture

 

You're Watching:


 How They Did It: Before the Router



18th century craftsmen used an array of hand planes to plow grooves and dadoes, and profile edges

 
 How They Did It: Before the Bandsaw



Handsaws of all shapes and sizes were used to cut curves and rough shape furniture parts in the 18th century

 
 Antique Tools are Modern Made



Tool makers reproduce 18th century handsaws, plans, and marking tools for the historic trade shops at Colonial Williamsburg