Use Engineer's Squares as Winding Sticks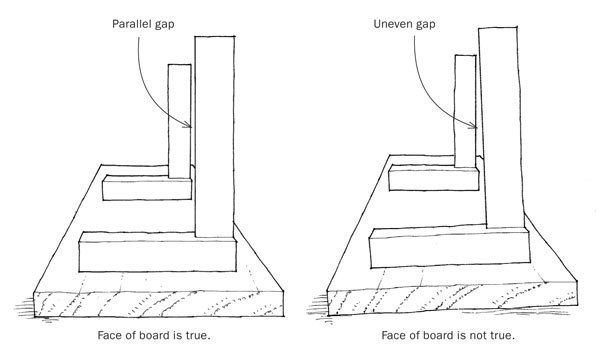 Winding sticks are commonly used to check whether the face of a board is true along its length. This involves visually judging the alignment of two sticks, something that some woodworkers find difficult.
A simple and reliable alternative is to use a pair of engineer's steel squares. Place one square blade-up on one end of the workpiece and the other square blade-up on the other end. Sight along the two blades, moving your head until there is a small gap between the blades. If the gap between the blades is parallel, the face is true.
It is best to use engineer's steel squares, as they are certified true inside and out. Traditional carpenter's squares are not always true on the inside. A pair of 4-in. squares is ideal for most purposes, though larger sizes may be better for very long boards.
Drawings by Jim Richey.

Drawings by Jim Richey