Sandpaper-Storage Cabinet with Built-In Cutter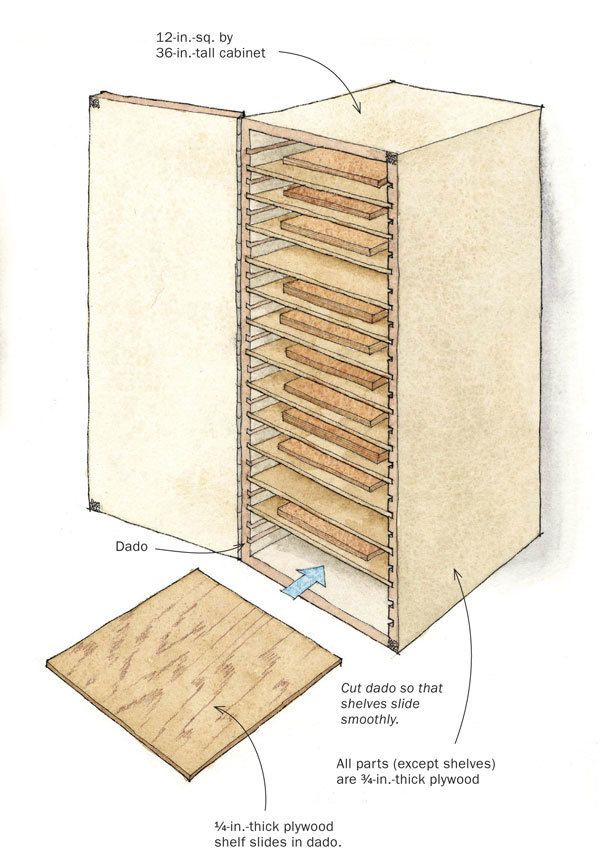 I have a 12-in.-sq. by 36-in.-tall cabinet with about a dozen adjustable 1/4-in. plywood shelves. The shelves ride in dadoes and pull out for access to the contents, making them the perfect place to store sheets of sandpaper. The sheets stay flatter and aren't as likely to curl on humid days.
To make the cabinet even more useful, I saved the serrated edge from a roll of plastic wrap and used duct tape to apply it to the outside edge of the cabinet door. The serrated edge makes it easy to tear full sheets of sandpaper into halves or quarters.
Also, I used two permanent markers (one
black, one red) to draw lines on the front of the door. Using the lines as a guide,I can quickly position the sandpaper and tear it to the right size.
Drawings by Jim Richey.


Drawings by Jim Richey.