Clamping with Ceramic-Shop Rubber Bands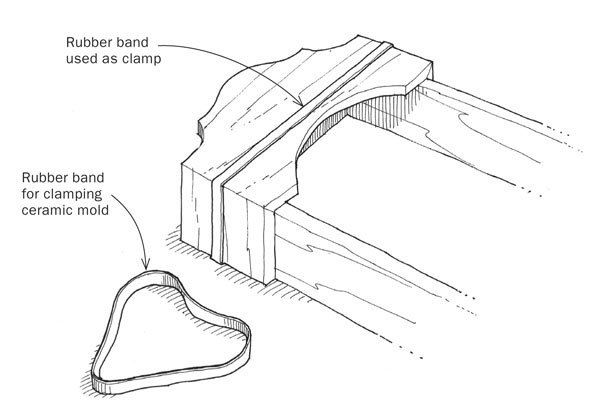 In my high-school woodworking shop, we've discovered some great uses for the large rubber bands sold by ceramic-supply stores and typically used to hold ceramic molds together. They work great for clamping boxes, segmented bowls, and other small but awkward assemblies, such as the clock pediment shown in the drawing (left). We use heavy-duty (3/32-in.-thick by 5/8-in.-wide) bands available in a variety of lengths from 3 in. to 9 in. They can be ordered from Aardvark Clay Supplies (www.aardvarkclay.com); bags of assorted sizes sell for $4.50 per pound.
Drawings by Jim Richey.