Dust Collection Demystified
Choosing and configuring a system to fit your needs, with guidelines on capacities and suggestions for ductwork layout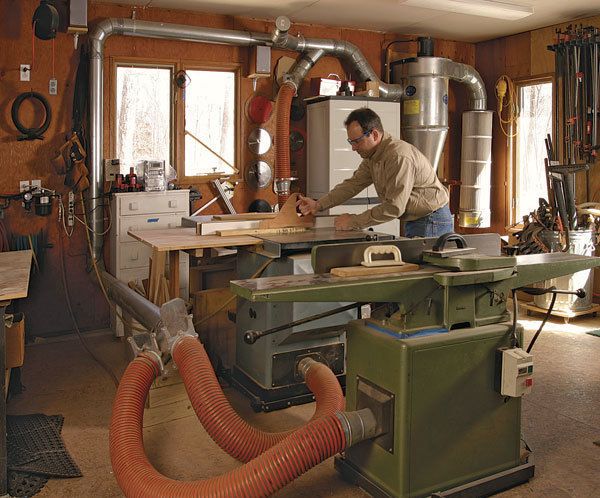 Synopsis: A dust collector performs an urgent and challenging task in the woodshop–it keeps the dust and chips produced by woodworking machines out of the air, off your tools and floor, and as a result, out of your lungs. This article aims to take the mystery out of choosing between a single-stage collector and two-stage cyclone collector. Both types will do the job if connected to the right setup of hoses and ducts. A test of the capacity of each type of collectors gives guidelines on which type of system will best suit your needs, and gives suggestions for layout out ductwork in your shop.
Woodworkers have been battling sawdust ever since the ancients invented the handsaw about 5,000 years ago. The Egyptians cleverly disposed of at least some woodworking debris by using it to stuff mummies, but this is not an option for today's woodworker.
In more recent…
Start your 14-day FREE trial to continue reading this story.