Gramercy Tools - Holdfasts
These holdfasts from Gramercy Tools are made from forged-steel and fit 3/4-in.-dia. workbench dog holes.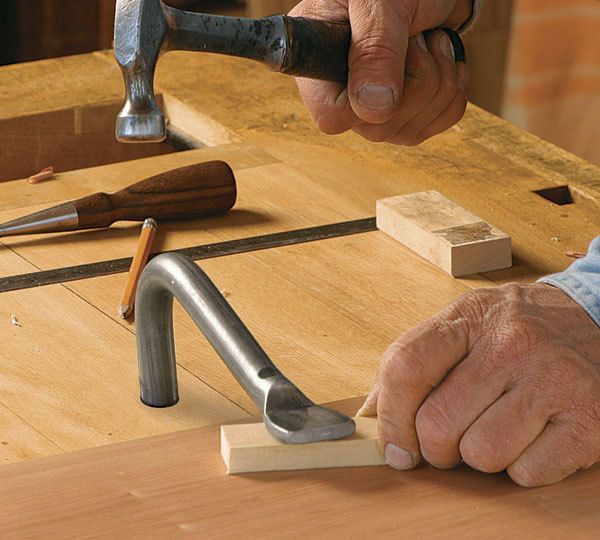 Often used in pairs or in conjunction with benchdogs or clamps, the venerable holdfast is like having a third hand to help hold a workpiece against a bench for tasks such as planing, chiseling, and carving. And it will hold any shaped piece, from flat panels or tabletops to curved and carved cabriole legs (for more on using holdfasts, see Holding Your Work FWW #155, pp. 79-80).
Gramercy Tools recently introduced an L-shaped, forged-steel holdfast that fits 3/4-in.-dia. holes. The holdfast is tough, and at $17 ($30 for a pair), it's a great value. However, if you have storage cabinets below your benchtop, you may have to cut the shaft to fit (not recommended by the manufacturer) or remove the cabinets.
The holdfasts are available from www.toolsforworkingwood.com.