Woodcraft - Heavy Duty Roller Stand
An expandable roller stand ideal for supporting large sheet goods in the shop.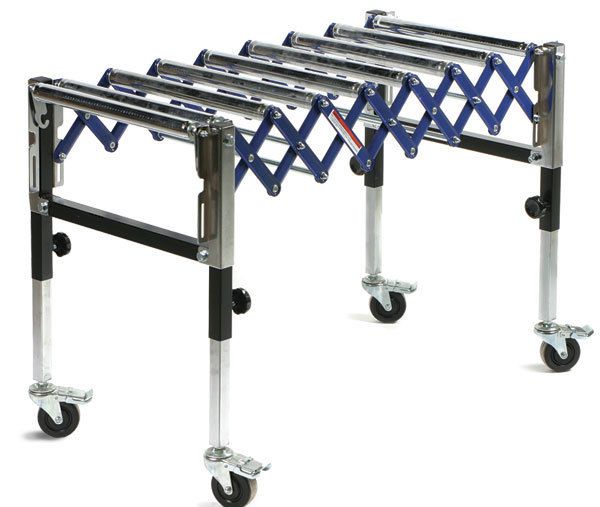 Woodcraft's Heavy-Duty Roller Stand rests on four locking casters, and expands from 19 in. to 53 in. long and from 24 in. to 39 in. tall. But at 83 lb., using the stand as an outfeed support is not easy to do, because each leg must be adjusted individually while you support the heavy stand.
The stand would be helpful when handling sheets of plywood or MDF, but at $250, I could buy two or three smaller stands, like those reviewed in Fine Woodworking #166, and get the same versatility while saving money.