Which Plane to Buy: No. 4 or No. 4-1/2?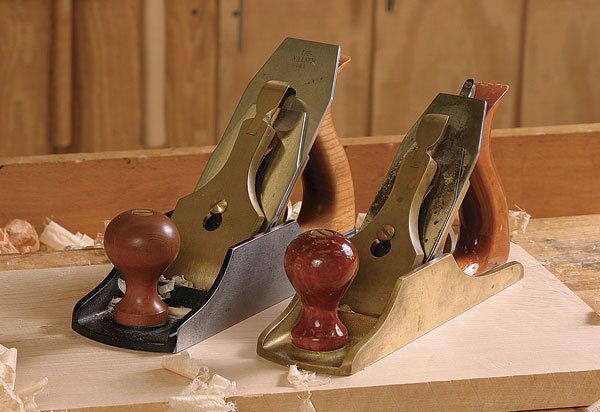 Q:
I want to purchase a smoothing plane, and I'm trying to choose between a No. 4 and No. 4-1/2. What's the difference between these two planes?
David Christy, Carmichael, CA
A:
Both smoothing planes have their blades bedded at 45°, bevel side down. The No. 4 is lighter, narrower, and shorter than the No. 4-1/2, and these traits make the two planes perform differently.
Generally, your choice will depend on the type of work you do and whether you use a lot of figured woods. The longer sole and added weight of the No. 4-1/2 make it more suitable for flattening and smoothing large areas, and the wide blade allows you to remove more material in one pass. But the size can become a hindrance when working with figured woods because the tool is harder to maneuver.
I find the No. 4 attacks more types of wood success­fully. It's comfortable to use on straight-grain sur­faces and excels at working even the most highly figured woods, such as crotch walnut, from a variety of directions.
The downside of the No. 4 is that it may not be as efficient at flattening a board as the No. 4 1/2 because its shorter, 9-in. sole tends to follow hills and valleys instead of leveling them.
Try to use both planes before you buy one. As with many tool choices, it will boil down to personal preference and your comfort level. Personally, I love my No. 4 because of its versatility, and I often choose it for tasks where the No. 4-1/2 would be the "correct" choice.
Mario Rodriguez is a  woodworker and teacher in New York City.
Photo: Thomas McKenna