D.C. Program Redeems Kids with Woodworking
Students in the Artisans Woodshop program learn personal discipline through woodworking.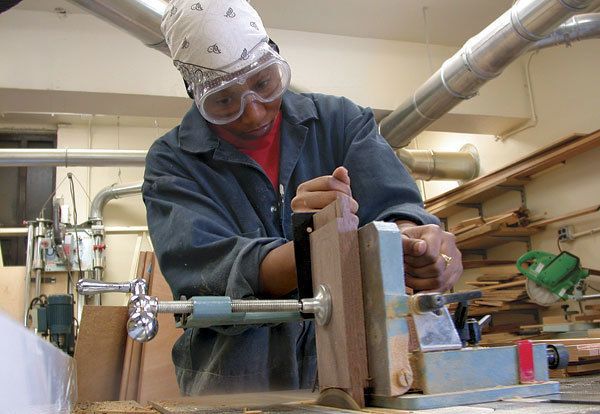 In an important way, the Artisans Woodshop in Washington, D.C., is like the prestigious woodworking programs at North Bennet Street School and College of the Redwoods. All three are dedicated to teaching the discipline and craftsmanship of woodworking. But at Artisans, the stakes are higher.
That is because the teenage students at Artisans are all either homeless or "at-risk," teetering between stability and street life in neglected and crime-plagued neighborhoods.
Artisans, a six-month career training workshop started in 2001 by the nonprofit Covenant House in Washington, admits just 24 students a year. Roughly 80% complete the course and find internships or jobs in cabinet shops or in other fields.
While working to earn their diplomas, students spend three months learning fundamental woodworking skills and the next three months working in a production shop. They also learn to market their finished products through an affiliated program that sells jewelry boxes and other small items.
Bob Hughes is one of 10 volunteer instructors who devote time to the program. "It is rewarding to see a life change," he said, "and a character begin to emerge."
Steve Scott is an associate editor.
Photo: Matt Barinholtz