Rout Perfectly Sized Dadoes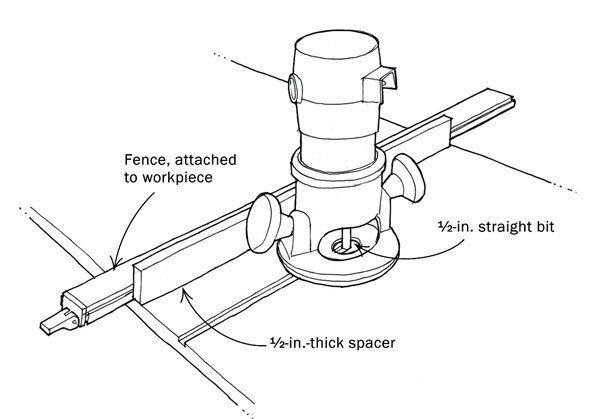 Here's a simple way to make a dado that is sized perfectly for the board that fits into it. First, set up a  fence across the workpiece for the router to ride against as it cuts the dado. Against the fence, place a 1/2-in.-thick spacer that runs the length of the fence. Now, make a first pass to cut the dado using a 1/2-in. straight bit.
For the second pass, remove the spacer and replace it with a piece of wood that is the same thickness as the dado you want to cut. Make a second pass with the router. Presto — your dado is the perfect size! The process is simple and easy. This technique works with any size router bit that is smaller than the final dado, as long as the spacer used in the first pass is the same thickness as the diameter of the router bit.
Drawings by Jim Richey.