Hart Design - Router Table 46603C
The Hart Design router table is the value leader of the open-base tables.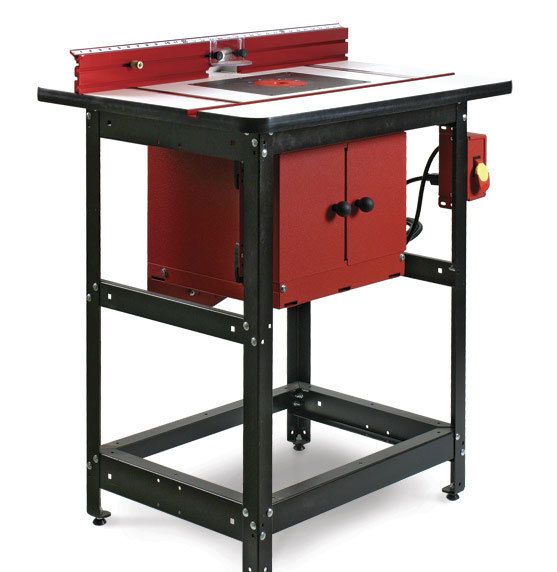 The author evaluated 13 router tables for the sturdiness of their tables and fences, for dust collection, and for ease of operation and setup. A good router table is flat and has a stout base and a fence able to support jigs and hold-downs.
He found the Hart Design router table to be the value leader of the open-base tables. The fence can be locked securely and easily with a pair of over-center levers. Sacrificial fence faces can be added easily. The fence travels in a pair of T-track aluminum extrusions located in the plastic-laminated MDF tabletop with scales that zero at the front miter slot, providing a means of accurately locating the fence during repeat setups. The Vortex cabinet does a very good job of dust collection, and the large paddle power switch offers ease and safety for the operator. A sturdy steel base rounds out the package.
The Hart table did sag 0.028 in. in the month the author had it (less than 1/32 in.). While that was disappointing, he liked the table well enough to overlook this defect.