Milwaukee - Drill Driver No. 0724
This drill is powered by a 28v lithium-ion battery.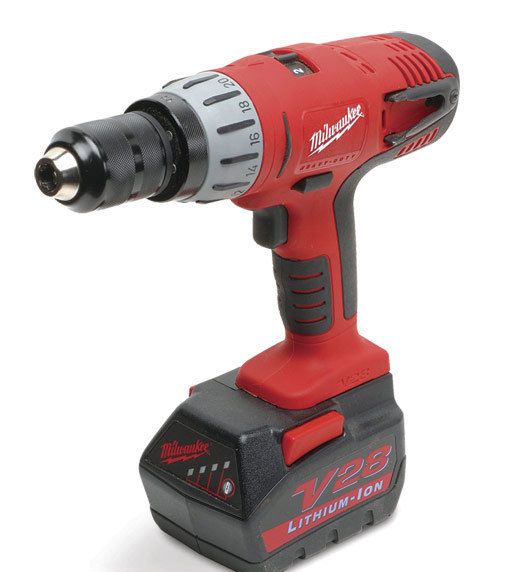 Milwaukee Tools recently announced a new line of cordless tools, based on its 28v lithium-ion battery. I looked at the cordless drill, a tool found in most woodshops. At a little less than 7 lb., it is slightly heavier than less-powerful drills but really packs a wallop. Using a 3-in. hole saw, I bored through hardwood and plywood, and drove delicate hinge screws with consistently great results. The tool is well balanced and the battery can be mounted in two positions.
The lithium-ion batteries hold a charge up to twice as long as conventional nickel-cadmium batteries. Carbide jaws in the single-sleeve, ratcheting chuck securely grip any bit with a twist of the wrist; the 20 torque settings offer finely tuned control.