Porter-Cable Recalls Some 890 Series Routers
Vibration from motor can lead to shock hazard, company says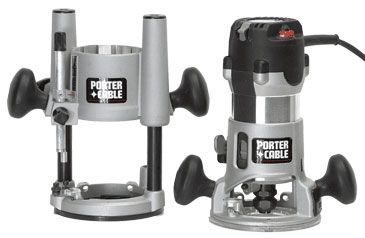 Porter-Cable Corp. Tuesday issued a recall of its 890 series routers, some of the most popular woodworking tools in its product line up. 
According to a press release issued by the United States Consumer Product Safety Commission (CPSC) and Porter-Cable, the motor coil insulation on affected routers can become worn, which could pose a shock hazard to users.
No injuries have been reported. However, the company is advising owners to stop using these tools immediately.
Porter-Cable has sold about 70.000 of the affected 890 series routers, which range in price from $180 and $269, according to the press release. Most were sold at major home improvement stores and hardware stores around the country between September 2003 and December 2005. Routers marked with a "T" above the brand on the nameplate are not included in the recall.
Porter-Cable has a list of specific model and serial numbers of the routers affected, as well as the location of service centers providing free inspection and repair, on its Web site at www.porter-cable.com. Owners can also all Porter-Cable at 1-800-949-6348.