Bridge City Tool Works - Wheel-Style Marking Gauge
The MG-3 marking and depth gauge from Bridge City Tool Works has a 6-in. capacity and is also available with a metric scale.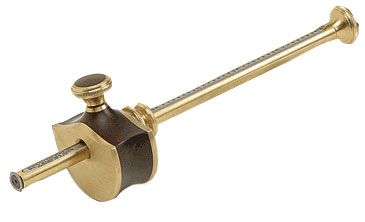 Marking, mortise, and combination gauges come in myriad styles and prices. What differentiates them from one another is the number and type of cutters each employs. Marking gauges have a single cutter for scribing one line at a time. Mortise gauges have two cutters and are used mostly for marking parallel lines to establish the width of a mortise. Combination gauges typically have three cutters: a single cutter on one side of the beam for use as a marking gauge and an additional pair on the other side of the beam for laying out mortises.
The wheeled-cutter gauge from Bridge City Tool Works is a sweet tool. At 2-1/8 in., the semicircular fence is longer than that on other wheeled-cutter gauges. It features Juara wood sandwiched between brass facings.