Kunz - No. 581 – 1204 Smoothing Plane
A comfortable smoothing plane made in Germany and based on the classic Baily design.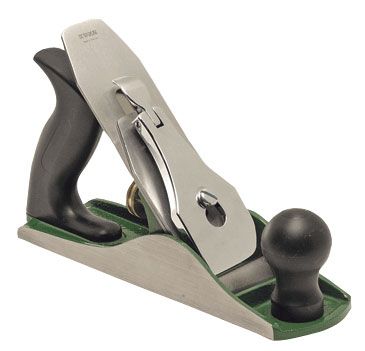 The Kunz plane is made in Germany. Though lacking in aesthetic appeal, the plane was comfortable to use. Compromises of the original Bailey design, such as a pressed-steel lateral adjuster, a pressed-steel yoke, and no frog-adjusting screw, in no way restricted the plane's adjustment capabilities. Note that unlike all of the other planes, the blade-adjustment knob on the Kunz advances the blade with a counterclockwise rotation, which took me a minute to get used to.
The thick blade had been nicely lapped at the factory, which made sharpening a breeze. The chipbreaker had a little burr, but once removed, it fit the blade just right.
In spite of an adjustable frog, the narrowest I was able to close the mouth was about 1/8 in.—a bit wide for optimum smoothing. This plane required little time to set up and performed reasonably well.