Veritas - Magnetic Rule Magnifier
The Veritas Rule Magnifier features a rare-earth magnet base and 3x magnifier window measuring 1 5/8 in. dia.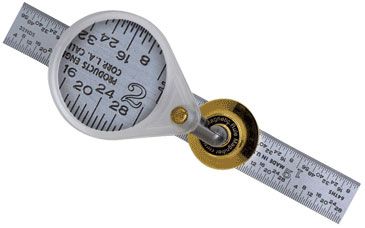 I don't have great eyesight, and I really struggled to read the 1/32-in. graduated portion of a steel ruler, so for me, the Magnetic Rule Magnifier from Veritas is an extremely useful tool. The magnifier consists of three magnetized sections, a base, a shaft and a plastic magnifier arm. To focus or change the angle of the magnifier, it's simply a matter of moving the shaft up or down or moving the arm to the angle desired.