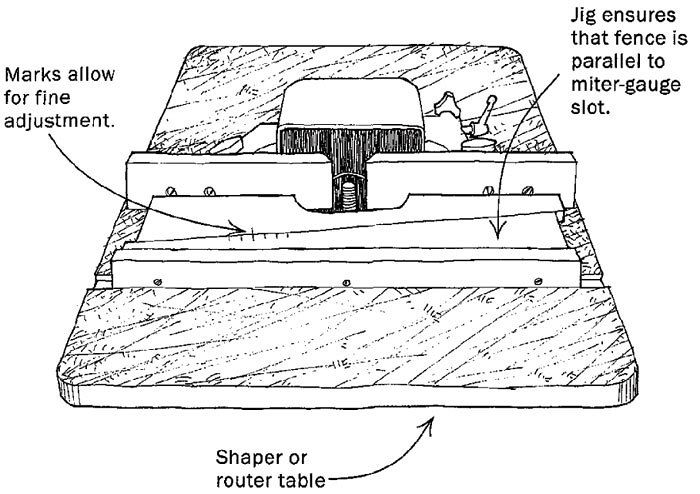 There are times when you need the fence and the miter-gauge slot on a router table or a shaper to be perfectly parallel with each other, such as when you are coping the end grain of rails in paneled-door construction. This jig lets you make small, incremental adjustments to the fence while ensuring that the fence remains parallel to the miter-gauge slot.
Start with a squared-up board about 4-1/2 in. wide and 20 in. long. Cut the board lengthwise at about 6¡. Attach one side of the board to a 2-in.-wide strip of 3/4-in. plywood that has been pushed into the miter-gauge slot in a vertical position. Now remove a semicircular area where the jig lines up with the cutter. Draw marks 1/2 in. apart on one side of the taper and draw a reference mark on the other. A movement of 1/2 in. left or right should translate to…
Start your 14-day FREE trial to continue reading this story.