Bandsaw Rip Fence Adjusts for Drift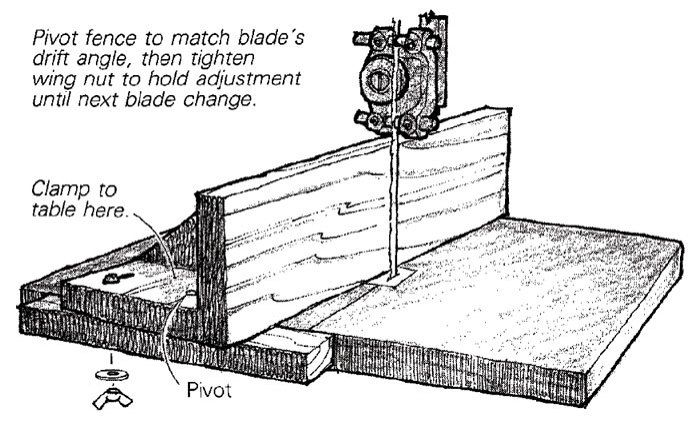 Those who use the bandsaw for ripping and resawing know that each blade has its own line of cut, which is rarely parallel to the fence. This shopmade rip fence reduces the time-consuming chore of redetermining the drift angle every time you move the fence. The base clamps to the front of the table, and the fence itself pivots and locks as shown in the sketch, allowing you to set the drift angle into the fence.
To set the guide, first determine the drift angle by freehand ripping a piece of waste stock. Feed the board, angling it until the blade tracks straight down its center. Transfer the drift angle from the board to the adjustable rip fence with a T-bevel. Tighten the guide at the angle, and the drift is set into the fence until the next blade change.
Richard Farwell, San Luis Obispo, Calif.
Fine Woodworking Magazine, June 1984 No. 46