Craftsman - 18-in. Bandsaw 22450
Craftman's 18-in. bandsaw features a steel frame and a four-speed 2-hp motor.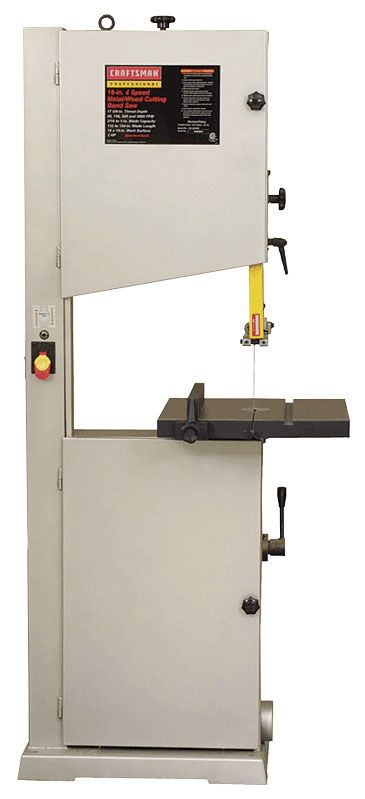 If you cut a lot of thick stock, or if you resaw stock in the 9-in.-wide to 12-in.-wide range, an 18-in. bandsaw is worth considering. Not only does it offer extra capacity, but most 18-in. saws also have more horsepower to cut faster. I looked at 11 models ranging in price from $900 to almost $3,000, evaluating cutting ability, machine sturdiness, and blade-changing ease. The Craftsman showed acceptable results in the resaw test, did well in the curve-cutting test, and ranked ninth in the frame-deflection test. The fence is not adjustable for drift or squareness to the table, and the fussy-to-adjust guides made blade changing a chore.