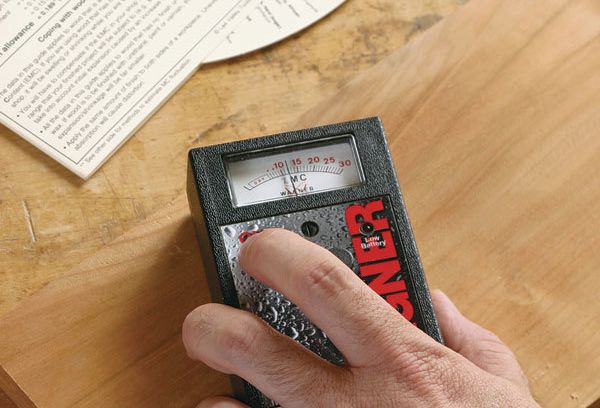 "Wood comes from trees. This is the most important fact to remember in understanding the nature of wood." This quote from R. Bruce Hoadley's Understanding Wood should be the first thing that comes to mind when you're puzzled by by a piece of wood.
The Basics:
• Wood moves: Wood is a living, breathing material, and as a result it moves. Learning why and where it moves will help you become a better furniture maker.
• Rays, vessels, and figure: The cell structure of lumber defines its look as well as how to work it.
Wood moves
Wood movement depends on several factors, all of which must be accounted for when constructing a project. Wood expands as humidity increases, and it shrinks as humidity decreases. Another factor to take into account is how lumber has been sawn from a log. A flatsawn board will undergo a greater degree of expansion and contraction than a quartersawn board because of the way the growth rings are oriented. All of these movement issues can be accounted for with the right construction method. They include frame-and-panel construction, breadboard ends, and mortise-and-tenon joinery.
Rays, vessels, and figure
The structure of wood affects its appearance, as well as how easy it is on a hand-tool or power-tool blade. The wood cells that radiate from the center of a tree to its perimeter, known as rays, can add a great deal of beauty to a board. Quartersawn oak, for example, is known for its beautiful "ray fleck" pattern, which is the result of the surface intersecting the ray. Vessels are wood cells that extend parallel to the grain. They appear on the surface of a board as long open tubes and on the end grain as small, open pores. Figure is the display of the varying densities and color of the annual growth rings as they intersect with the surface of a board. Every species of wood has its own characteristic patterns and tooling characteristics.