Talking Shop with Hank Gilpin
If he were a piece of wood, he would be, "White oak-wire brushed and without a finish. That's me."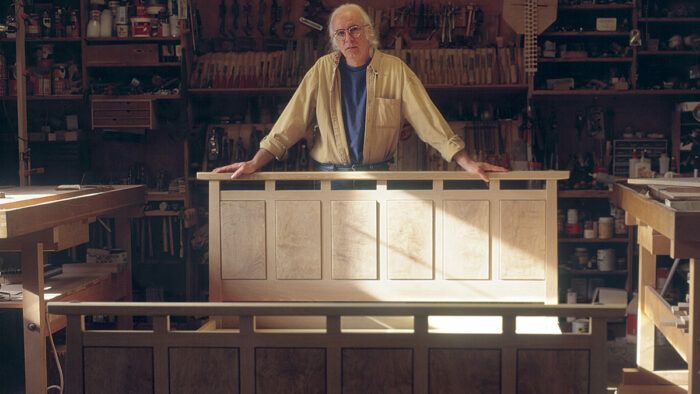 Synopsis: Hank Gilpin has been making custom furniture in a converted church in Lincoln, R.I., for three decades. He sat down with former Fine Woodworking editor Jonathan Binzen to discuss the influence of his mentor, Tage Frid, his focus on building with solid wood only, the use of hand tools vs. machine tools, and his advice for those who want to pursue a professional woodworking career.
---
Jon Binzen: Your mentor, Tage Frid, taught the whole gamut of woodworking techniques, yet you focus strictly on solid wood. How did you develop that approach?
Hank Gilpin: When I was in graduate school in the early '70s, everyone was doing Art Nouveau-inspired work. All kinds of flowing lines, awfully difficult things—laminating, steam-bending, and veneering—all that stuff that's so outrageously time-consuming. When I opened my shop, economic forces dictated simplicity. If I could sell a piece of furniture for $200, I was really…
Start your 14-day FREE trial to continue reading this story.