Lee Valley - Roller-Ball Stand
Lee Valley's support stand features roller balls and can carry up to a 110-lbs.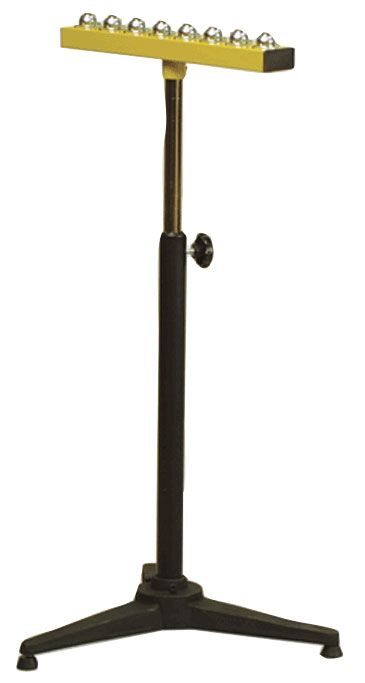 Before selecting a support stand, decide what machines you will use it with and how great a weight you expect it to bear. If you plan to use it mostly with the bandsaw, make sure the support has enough height and is stable when fully raised.
To test stands for stability, I slid an 8/4 board onto them off a flat surface. Stands that were unable to lift the board 1/2 in. and instead skidded across the floor or were pushed over got a poor rating. Success at 1/2 in. rated fair, and success at 1 in. rated good.
The Lee Valley roller-ball stand is sturdy enough, but the round post made height adjustment tricky. The feet cannot be adjusted in height and tended to skid. I found that the ball bearings in the head are too far apart to support the edge of a board during crosscutting.