Quick and Sturdy Drawer Construction
Build elegant drawers in record time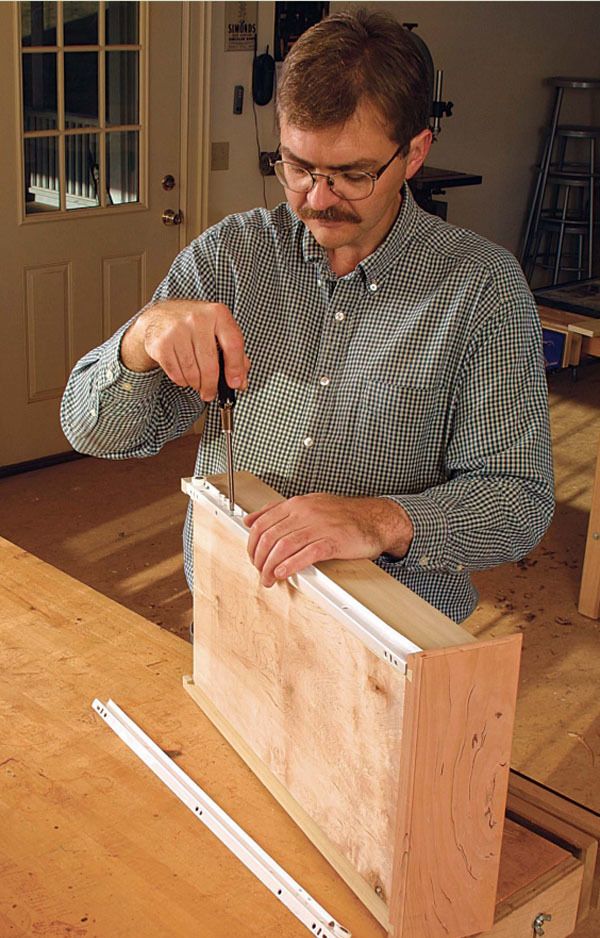 Synopsis: Speedy construction methods aren't always associated with elegant finished products. A method of drawer construction used by Tennessee woodworker Lonnie Bird is the exception. He has devised a way to assemble drawers that resulted in strong, attractive additions to his kitchen cabinets. Sliding dovetails were the answer for strong, invisible side joints, while the drawer bottom sits in dadoes and is nailed into place. This method allowed Bird to mill, cut, and assemble 13 drawers in a day.
Lonnie Bird is an author and woodworking instructor. Visit him online at www.lonniebird.com.
From Fine Woodworking #166
My wife and I recently moved into a new home. You guessed it—it was time to build yet another set of kitchen cabinets. I wanted to build strong, natural-wood drawers with an uncluttered look, and I wanted to do it fast. I knew that traditional hand-cut dovetailed drawers would require too much time…
Start your 14-day FREE trial to continue reading this story.