FastCap LLC - Ballistic Shop Apron
This nylon apron has 15 compartments of various sizes as well as a pair of hammer loops.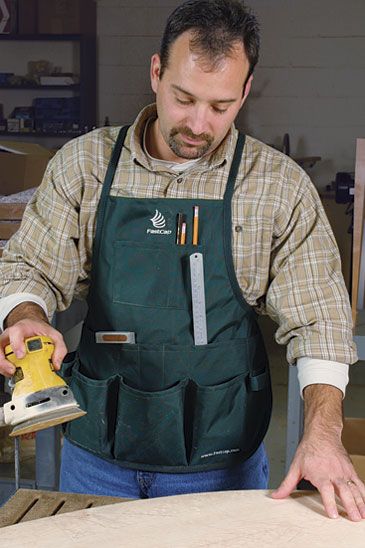 I usually wear a shop apron when woodworking, a matter of habit brought on by a shop class I took many years ago. A shop apron is a great way to keep essential layout and marking tools within easy reach.
The problem with most shop aprons is that they have a strap that loops around the back of the neck, which can be irritating once you've put 5 lb. of junk in the pockets. But that's not the case with the Ballistic Apron by FastCap. This nylon apron has a pair of straps that go over the shoulder, cross in the back and loop through rings on the sides, finally tying in the back. The design places all of the apron's weight upon the shoulders, not the neck, making it comfortable enough to wear all day. It has 15 compartments in a variety of sizes as well as a pair of hammer loops.