Bosch - Brute-Tough 18V Cordless Drill 33618
Bosch's Brute Tough 18v drill-driver features a steel-reinforced collar for added protection against falls.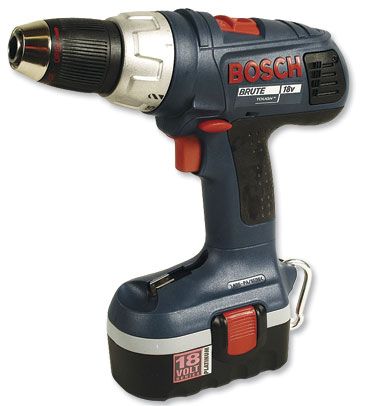 I used this 18v drill a lot and I've seen it dropped from the top of a tall ladder more times than I can count, yet it's never failed me. With more torque than many other cordless 18v drills, it powers spade bits through any size lumber. I even drove a 2 1/8 in. boring bit with this drill.